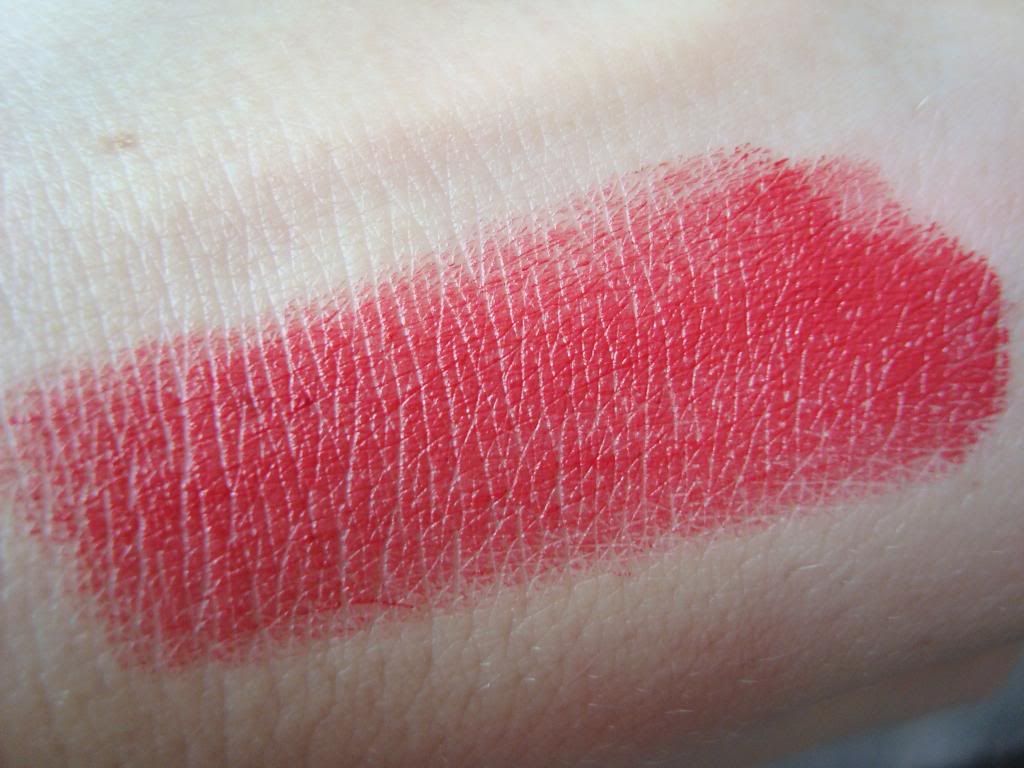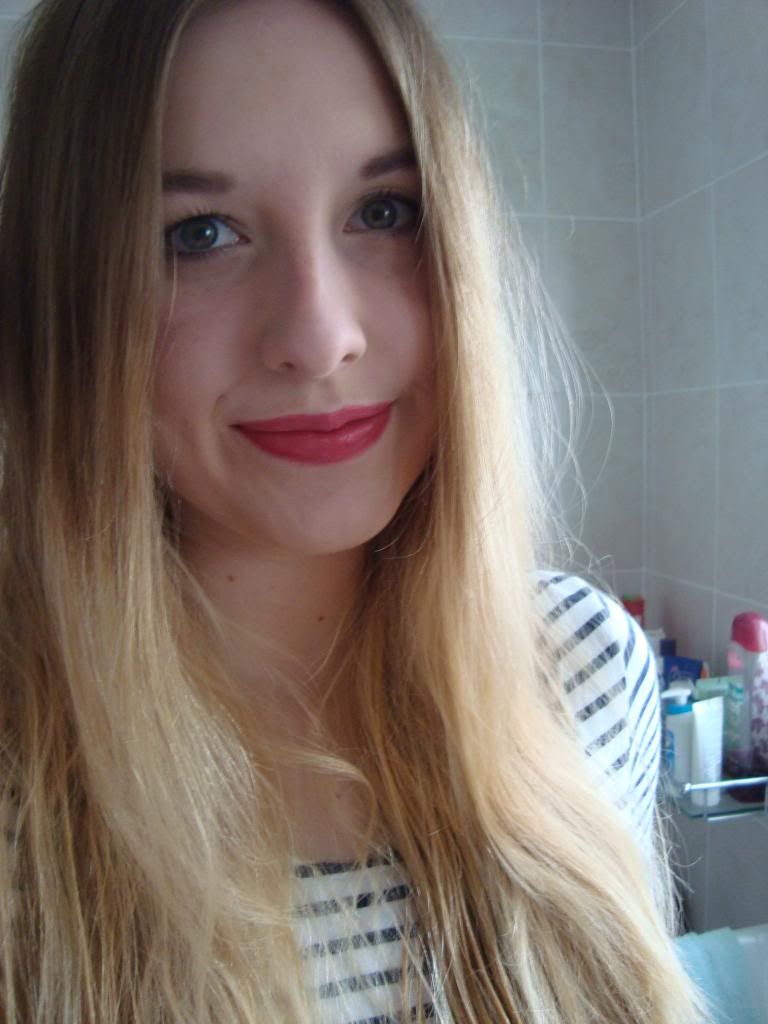 Natural Collection Moisture Shine Lipstick - £1.99
I think I've mentioned it before but whenever I try and wear red lipstick I always end up looking like a child who had eaten far too many red Smartie's and smeared them all over their face. Luckily, I think I may have found a lipstick that has stopped that.
A while ago I bought a red lipstick from the Natural Collection on a whim, put it in my make-up bag and it sat there unused for months. Recently I decided to give the whole red lipstick thing a go and I'm so pleased I did. I purchased the Natural Collection Moisture Shine Lipstick in Crimson.
Crimson is a gorgeous orange based red. You can either blot it on for a slight red lip or apply it all over the lips for a brighter, bolder look.
I found this lipstick applied so, so, so incredibly easily. It's so opaque too, I just needed one (careful) application and I was good to go and I needn't worry about bleeding or lip liners as I didn't need it.
Unlike other lipsticks, this Natural Collection Moisture Shine Lipstick is not drying at all, nor does it show up any dry areas on the lips however it is probably best to exfoliate beforehand just in case. Another great thing about this product is I didn't notice any transfer whilst eating or drinking however it did fade after around 3-4 hours but considering the price I think this is fantastic.


Overall, for the price of the product I can't recommend this enough. I think it's the perfect starter red lipstick, for those of us who need to edge our way in slowly without splashing out this is great.